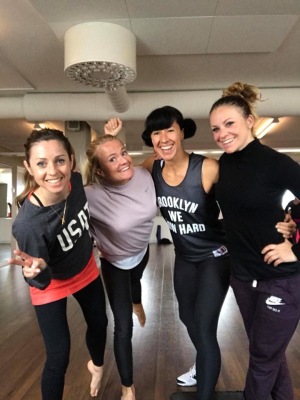 First day back at the office after spending one week in San Fransisco, or the Bay area. Not feeling tired or jetlagged in any way, although my flight was delayed last evening.. The reason is that it is something special with this place, of course it is THE place to be when you're a startup and working with business development, but the key is the PEOPLE.

A few years ago, I tried to develop a platform for online instructor training, feedback with video chats, online courses etc. It didn´t take me very long to realize that what gives me energy is meeting the instructors, see their potential, and try to help them grow, online gave me zero of that (taking no part in that it could be an excellent idea for someone else..)

It has recently become so clear for me that my passion, and my WHY, is the people. To help/coach/guide/meet and match people is the thing that makes me get up from bed in the morning. That is one of the reasons why I am fully energized after one week in San Francisco, although there has been a busy schedule, my head is full of new thoughts and insights and I might suffer with a bit fewer hours of sleep.. The mindset is "pay it forward" to 200%, and it is all about relationships with others. Even though it is, of course, really hard work to start a company, but you get so much good energy from the people around you, and the law of Jante does not really exist over there.. and I have said it before, I think us swedes can get a bit better paying forward and lift others.

I have met so many amazing people the last week, where I could see the passion, that sparkle in their eyes telling WHY they are doing what they so strongly believe in. I also had the time to take some great yoga classes and on the way back I did a quick detour to Västerås for a Yournextmove event (the online platform that now is an IRL way of meeting people/instructors.. ) Working with the amazing professionals Malin, Åsa and Madelinn (which also are my loving friends) made me forgot about the 12 hour flight totally, and so strongly know that I am at the right place. Both working with amazing entrepreneurs and with instructors and participants loving what they do, people is key.. and hope that we can see some more sparkle in people's eyes everyday.