Motivation and Move is a company that offers instructor trainings, workshops, concept classes and inspiration. Soon we will launch a new way for instructors to take their next step in their trainings; Yournextmove.

"If I have to describe myself with one word it would be ENERGY. I love to get energy from dancing, from people I meet and from my daily life. By challenging myself everyday with small and big things I get energy to all my projects going on in my life. From starting new Projects in fitness and health, working as a Master Trainer for Nike or to help an entrepreneur in my daily work as a business coach.

20 years ago I went to my first Aerobics class and since then I have been into groupfitness, although I really enjoy all kinds of sports like golf or floorball. To see the smiles of my participants at a dance class, or the focus and presence in a yoga class gives me the greatest inspiration. I started as an instructor 15 years ago and since then I have trained many new instructors in aerobics, step, core, Afro Power Dance, Inner Strength etc. I always learn something new at each training and I believe that we will never be fully learned and can always take and give new inspiration".

Motivation and Move by Maria Olofsson AB
email: inspiration@mariaolofsson.se
Phone: 0046-70-4191188
Org nr: 5568037278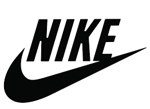 We collaborate with several partners (Nike, AfHo, Wellness Play , Gainomax, Springtime travel and more), and are open for new exciting business. Please just contact us!