Maria Olofsson has been a Nike Master trainer for 15 years, international presenter, instructor, Moderator, Speaker and COfounder of Barre Move & Inner Strength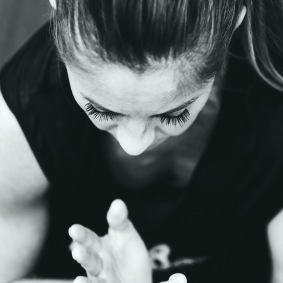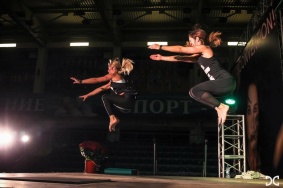 I feel so thankful that I have the opportunity to work with so many powerful women in my different projects/concepts: Malin Berg, Åsa Fornander and Madelinn Fernandez, to mention a few..

A few weeks ago Malin and me went to Novosibirsk Russia for ITS convention. I have been there before and just love the energy and the experience that no matter language we can connect through movement and music.

For the first time me and Malin did our new concept Inner Strength on a big stage. Although I sometimes feels soooo unflexible next to the amazing gymnast Malin, I just love to teach together, to bring out our different part in this concept. Me NOT being the gymnast ;)

But the essence is that I don´t have to be the gymnast ;), i can adjust it to my level, and get a class that works for my body and challenge me just as much as I want. For me that is the most important thing with all my classes, helping everyone working from inside to out, feeling strong from the core...

Läs hela inlägget »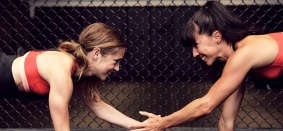 Last weekend I had the opportunity to be a part of my fellow Nike Master Trainer Joslyn Thompsons event "Women in Fitness Summit 17" in London. I´m still high on the energy and power of more than 60 women, sharing the same passion for fitness, and truly helping others to stay healthy and feel good about themselves. Not about any quick fixes, a nice body, but being strong from inside..

As new, or old (as myself), in the fitness industry, it is not easy to choose your path, to find your true value and not be influenced by everything everyone around you post and share. Of course we all get inspired, but also feel a lot of pressure, and then even more important to know your value.

My talk was about creative healthy business. I believe we should surround us with people that gives us energy, people we can share (and try) our creative ideas on, people that push us to be yourself and people that can tell us when we are on the wrong path.

My passion is all about helping others to grow, in a fitness class, at an instructor training, as a business coach or as a manager at my daily job. That is my true passion, no matter how many followers I have on instagram, how many attendees at my class or how many likes I got at my last post. Don´t take me wrong, I do see that there are so much good stuff out there on instagram that inspire and help people, but for me it´s all about the meeting, the IRL, the face to face, to see that sparkle when you see a person grow..

"We´re all capable of much more than we think we are"
Läs hela inlägget »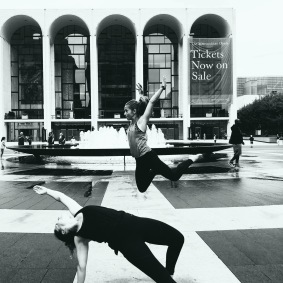 Barre Move is a 45 min effective and functional barre class. It is a full body workout that gives you strength and flexibility in a new way. Think POWER and GRACE, EMPOWERMENT and strength from within.

For more information about the training see facebook or www.barremove.se

NEWS! Train with us on YOGOBE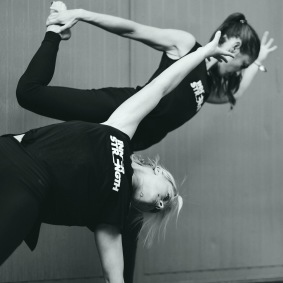 Inner strength is a toolbox for the instructor, a flexible concept for the gym or the studio and training that strengthens from inside and out. We offer Homeworkouts, instructor workouts and trainings and much more. We focus on effective training inspired by gymnastics, core and yoga.

Read more at our web or
contact me for info!

Instructor trainings ONLINE and workshops/event!





YOURNEXTMOVE!
Events, training and inspiration for instructors and gym. With some of my amazing collegues in the industry.
Read more..