Maria Olofsson is a Nike Master trainer, instructor, Trainer, COfounder of Barre Move & Inner Strength, Business Coach, moderator and more..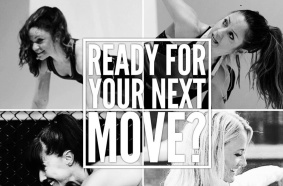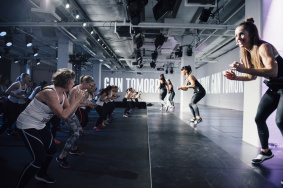 En gång per år har jag förmånen att träffa nya och en del "gamla" instruktörer, som vill utbilda sig vidare, under 3 dagar på min dans och steputbildning. Under åren har det blivit några hundra instruktörer som har utbildats…
Jag längtar redan! Att under 3 dagar få träffa nya instruktörer, eller instruktörer som vill fördjupa sig i pedagogik, musik, skapa klasser, teknik, ledarskap och kommunikation. För att nämna några saker..

Denna utbildning är för dig som brinner för att motivera andra, som vill ha en bra grund att bygga vidare ditt instruerande på (oavsett vad du vill instruera i sen..) och som gillar dans och/eller step.
Vi jobbar i en liten grupp så att alla kan utvecklas från där de befinner sig nu, max 12 deltagare, så anmäl dig nu om du vill vara säker på att ha en plats.
Tveka inte att höra av dig med frågor och funderingar.
DATUM: 11-13/5 2018
Kostnad 3900 kr exkl moms
Anmälan och frågor till:
inspiration@mariaolofsson.se
(Vi håller till i IKSU Plus fina lokaler i Umeå och jag bjuder på lite påfyllnad genom Gainomax)
Läs hela inlägget »
I could do the regular yearly summery and make a long list over amazing things that happened in 2017. I had the opportunity to travel a lot, met many amazing people, still got challenged and love my job, and of course I have my family close ❤️

But for me one important part of my 2017 is when I put one word that was going to be the guideline for the coming 12 months (NOT a promise for the new year, just from a cold day in September )

AIR

More air in my life (to go outside, take a walk, run or whatever, just get myself some fresh air)

More air in my calendar (stop glorifying busyness, it is perfectly fine to have days with nothing in your calendar. And it is not how busy I am that's going to define whether I am successful or not (and by the way, what is successful really? Simple to be healthy and have your loved ones close))

So I am ending 2017 by being outside, with my friends and family, skiing and just enjoying some really fresh (minus 20!degrees) air in the most beautiful surroundings you can imagine.. and my word will keep guiding me into 2018

Happy new year
❤️

Läs hela inlägget »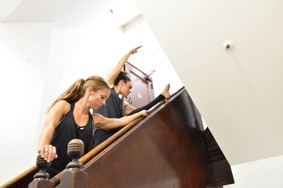 Barre Move is a combination of Ballet, yoga and functional training. It is a full body workout that gives you strength and flexibility in a new way.

For more information about the training see facebook or www.barremove.se

Instructor trainings coming up:
2018-05-06 Helsinki, Finland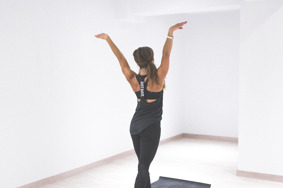 My "old" Inner Strength concept is now totally updated with amazing Malin Berg as a cofounder. Online instructor training and home workout. Gymnastics, Core and Yoga in a nice flow!

Read more at our web or
contact med for info!






YOURNEXTMOVE!
Events, training and inspiration for instructors and gym. With some of my amazing collegues in the industry.
Read more..