Maria Olofsson has been a Nike Master trainer for 15 years, international presenter, instructor, Moderator, Speaker and COfounder of Barre Move & Inner Strength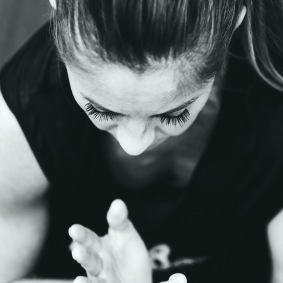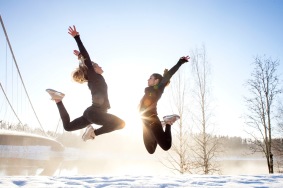 Då var det dags att summera årets 2 första månader, med en bonusdag idag..

Fokus var ju att konsumera mer upplevelser, inspiration och kunskap 2019, och skippa nyårslöftet (gör jag ju iofs varje år..)

Startade med ett härligt event på just det temat, F*ck New years resolution, på underbara Färgfabriken i Sthlm. Fick inspireras både av miljön, deltagarna, maten och Malin och Lena som jag höll eventet med.

Har hunnit med nya releaser av Barre Move och Inner Strength, yoga frukost på Elite Hotell Mimer, ett antal resor till Stockholm och fjällen, och en hel del jobb och event. Planerat och jobbat för vår release av Inner Strength på Twiik och planerat vårens utbildningar.. Hunnit njuta lite av några vinterdagar, varav ev spenderades framför kameran till fotot ovan..

Jaha, har jag fyllt på då? Hunnit dyka djupare? Njaaa, om jag ska vara ärlig så har det gått i ganska turbofart som vanligt, MEN har börjat en utbildning i Innovation Leadership som jag ska sitta med i helgen, och är peppad att dyka djupare i!

Jag älskar ju att utbilda andra, så då behöver jag även fylla på själv.

Vårens utbildningar är följande:

8-10/5 Dance/step i Umeå (läs mer här )
22/5 Barre Move i Åre (läs mer här)
30/5 Barre Move i Haparanda (läs mer här)

Tveka inte att maila mig om du är peppad på att dyka djupare i din träning eller bli instruktör!

Läs hela inlägget »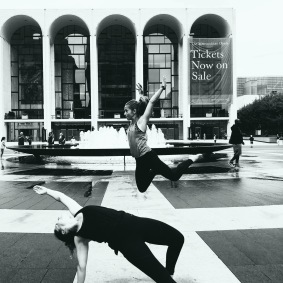 Barre Move is a 45 min effective and functional barre class. It is a full body workout that gives you strength and flexibility in a new way. Think POWER and GRACE, EMPOWERMENT and strength from within.

For more information about the training see facebook or www.barremove.se

NEWS! Train with us on YOGOBE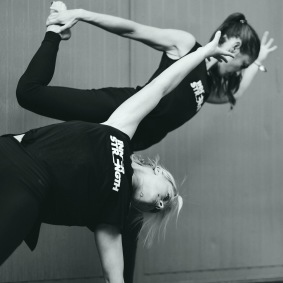 Inner strength is a toolbox for the instructor, a flexible concept for the gym or the studio and training that strengthens from inside and out. We offer Homeworkouts, instructor workouts and trainings and much more. We focus on effective training inspired by gymnastics, core and yoga.

Read more at our web or
contact me for info!

Instructor trainings ONLINE and workshops/event!





YOURNEXTMOVE!
Events, training and inspiration for instructors and gym. With some of my amazing collegues in the industry.
Read more..